True friendship quotes:- Having true and real friends to share your life with them could be a gift like no other…
The difference between true and fake friends is, a phony friend leaves you alone when you feel down, on the other hand, a sincere or real friend always stood with you in any problematic situation and try to sort out all the problem that he can do for you. So, true friends are like your arms; they always support you and allow you to live a better life. Fake friends contact you when they need to get something from you, and real friends are still trying to communicate with you. True friends always make time for you. You don't need to impress them by wearing right clothes or shoes.
How you consider someone as a true friend?
This is the time to consider the true friendship meanings. Here are some true friendship quotes for you to consider on. True friendship is a deepest and most significant relationship that someone can ever experience in his life.
So, whether or not you're trying to find quotes on friendly relationship to uplift your spirits or to recollect why you're keen on your friends dearly.
"I don't need words to express also, I don't need tears to shed… & I don't need to ask for a smile… Or a hand to hold me… All I need is to be your friend forever!"  – Cris Dar
"A true friend is one who overlooks your failures and tolerates your success!"   – Doug Larson
"A toast to my best friend. We may live miles apart, but you are always in my heart. And no matter where you are, I know you're only a phone call away. You are my forever friend."  – Helene Lerner
"Good friend help you to find important things when you have lost them… your smile, your hope, and your courage."  – Doe Zantamata
"A true friend accepts who you are, but also helps you to become who you should be."   – Cris Dar
"An honest enemy is better than a friend who lies."  – Unknown
True friends quotes | meaning of true friendship quotes and sayings
"Friendship is always a sweet responsibility, never an opportunity."  – Khalil Gibran
"If there ever comes a day when we can't be together, keep me in your heart, I'll stay there forever."  – Faisal Dil
"No man is a failure who has friends. It's a wonderful life."  – Unknown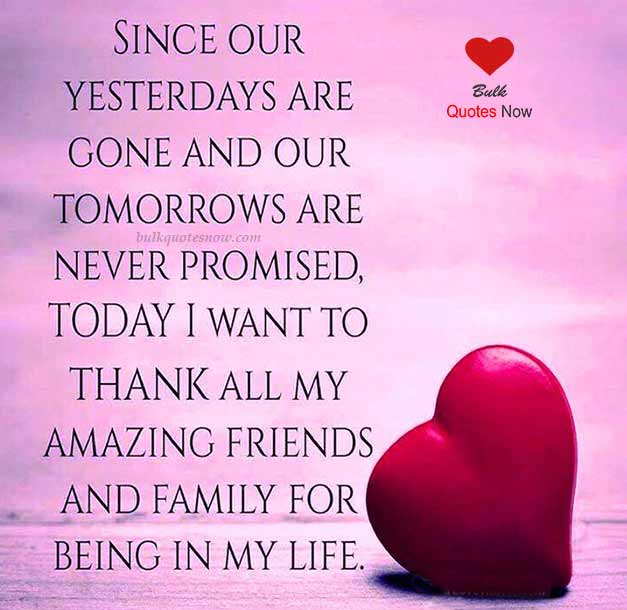 "Since our yesterdays are gone and our tomorrows are never promised, today I want to thank all my amazing friends and family for being in my life."   – Cris Dar
"A best friend is someone who loves you when you forget to love yourself."  – Unknown
"We laugh at the dumbest jokes, put up with each other worst mood, go along with the craziest ideas, that's what makes us the most amazing best friends."  – I. Anjum
"A good friend would bail you out of jail, but your best friend would be the one sitting next to you saying, "damn that was awesome."  – Unknown
"Give me one friend, just one, who meets the needs of all my varying moods."  –Esther M. Clark
More quotes about true friendship | true friends quotes images
"What is a friend? A single soul dwelling in two bodies."  – Unknown
"A friend will calm you down when you are angry, but a best friend will skip beside you with a baseball bat singing "someone's gonna get it."   –Faisal Dil
"No one can be friends after being lovers, but if they are friends again after being lovers they are the best friends in the world."  – Unknown
"Friends may meet, friends may scatter; If hearts are loyal, distances don't matter; keep in touch so that our friendship grows better. Happy friendship day."  – Love Renova
"A good friend knows all your best stories a best friend has lived them with you. See the difference?"  –Unknown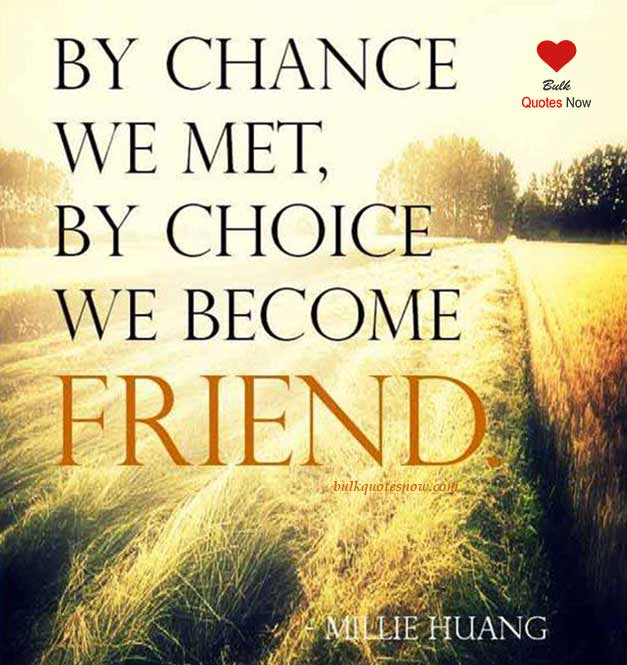 "By chance, we met, by choice, we become a friend."  –Millie Huang
Color my life with the colors of friendship."   – Unknown
"To my family & friends just want to say thank you for being in my life. Love you!"   – Mr. Rawal
"Love is the only force capable of transforming an enemy into a friend."   – Martin Luther King, Jr.
"True friendship is never serene."   – Marquise de Sevigne
"I'm not alone. I have my friends. No matter where they are from!"  – Anne
Friends (deep and significant ones) can be some of the greatest and most lasting relationships we will ever have. We have a tendency to actually hope you relish these quotes about true friends, true friends' quotes images and true friendship quotes and sayings…