Mother-Daughter Quotes: There is one woman in the whole world who forgives all your lies and always gives you a sweet smile, and that woman definitely is your Mother; I love my mom. A mother neglects her personal happiness for the sake of her children. A daughter will become a mother so, she learns more from his mom than boys. All moms love their daughter and always try to hang them in her hands. A mother didn't stop loving you even if you are 40+ years old or become a father. Mom hides every defect of her children.
A mother-daughter relationship is remarkable, daughters always consult to their mothers for inspiration and advice in every personal matter in life. They still remember their mothers' quotes and sayings that give her motivation to tackle every gigantic problem in daily life. For this purpose, here are 22 strong quotes about mother-daughter, I love my mom, and also daughter to mother quotes and sayings. All daughters share these mother and daughter quotes with their lovely mothers, and also every mother could share quotes mother to daughter quotes with her daughter. We all love our mothers, so I include a few best I love mother quotes too so that you can share these on mother's day & funny mother quotes to make them laugh.
01
Who a mother is
Mother is the only blessing of Almighty Allah, who don't pray for herself. In every prayer, she prays for her children (daughters and sons) health, wealth, and success. She considers their children's happiness, her peace of soul.
02
Mother is unique & Sweet gift of God.
All kids want to see her mother no matter how she looks and old; she is the most significant source of love for her.
03
Happy are those who have a great blessing as Mother. Mine is gone forever & I recall her every day. Unknown
True! A mother always recalls in her mind about her children and worried about them and always pray for them.
04
We all would like to see a big lovely smile on our mom's face because her smile always makes us smile. Agreed, there is a love which never fades is mothers' love, and it is endless.
05
Mother and daughter is a link that can never be undone. Cris Dar
06
Cherish your mother
The strength of a mother is second to none even when she is stressed both mentally & physically. Nothing will stop her from finding the power she needs to care & love for her children.
07
Mother loves quotes
No doubt, every mother loves her children, and especially Mother's love for her daughter is extraordinary, and no one can replace it. Mother and Daughter look like best friends, talk like besties, and share different thoughts with each
08
Mother is a blessing
There's one thing in our life that we can't exchange with any precious thing in life, and that is your mom.
Daughter To Mother Quotes
Grown-up means nothing to a mother. A child is a child. They get bigger, older, but grown-up? And still, be a child for her mother.
09
A mother is one to whom you hurry when you are troubled. Emily Dickinson
10
I love my Mother
Every mother helps her children, especially her daughter, in every miserable and hard situation. Always remember your mom believes in you, and you should do hard work to makes her feels true in life. To make your mom happy.
11
Motherhood is challenging and gratifying. Gloria Estefan
12
Mother Advice to a daughter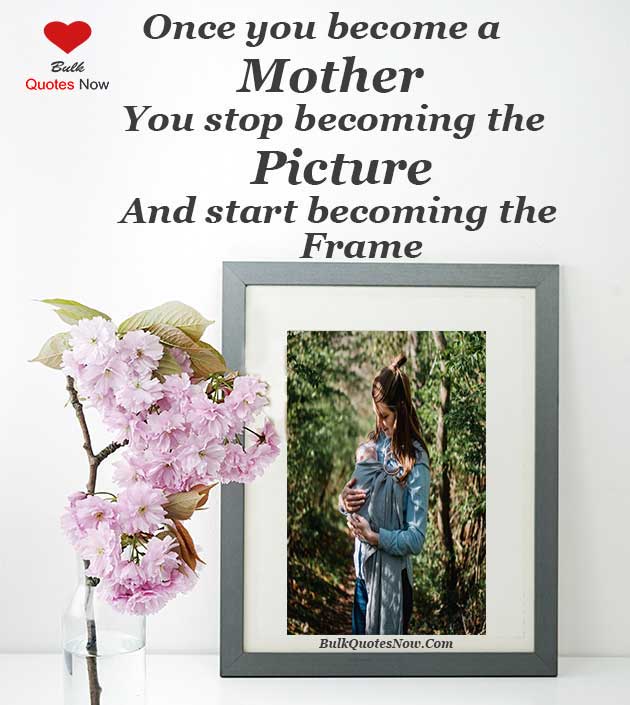 This is a profound feeling quote. Sure, the mother is like the frame for all her children. This is a lovely phrase about mother. I love it, and sure my mother is my world, and I came into the world for her.
Mother To Daughter Quotes
We all get motivation from our mother to never give up & moving towards or goal. So, our moms are supportive of us.
13
Mother support her daughter
My mother always advises me never to give and always try to do your best. She is my strength and power that I can't get without her. Many times, a single word of motivation from my mother is all the therapy that I need to tackle any hurdle.
14
Maybe motherhood means honouring one's mother. Sheila Heti
15
Mother loves daughter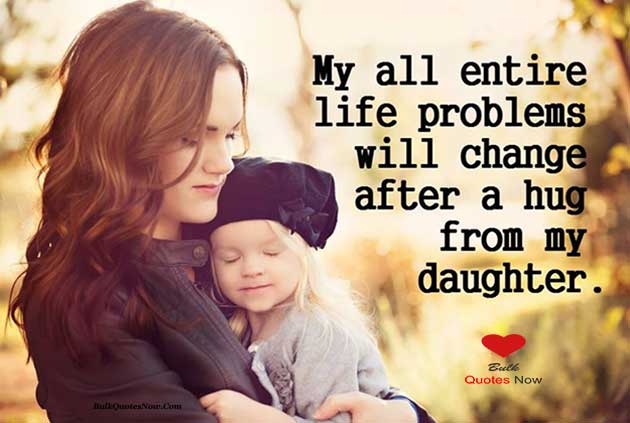 My entire life problems will change after a hug from my daughter. Everyone stood with her mother in every lousy condition, like by wiping her tears when she is weeping. And fight for her in every battle of life.
16
My daughter is amazing quotes
My daughter is amazingly awesome. But I'm the luckiest woman of the globe because I get to be her mother.
17
Mother and daughter are the best friends. Faisal Dil
18
Love your Mom Quotes
Always love your Mom, she never able to face your bad behavior. I love my mom everything else that I have in my life. Sometime our mothers may tell off with us and might be angry with us. But no matter how they treat us, their hearts always melt for us. They did that just to teach us a lesson to avoid bad habits.
19
Best quotes from mother to daughter
Every mother shares her experience and advice with their daughter to change his mind in a positive direction. Mother's pray for my Daughter… May the roads you choose always lead to happiness!
20
Love as powerful as your mothers for you leaves its mark. J.K Rowling
Daughter is a beautiful creation Handmade by God, placed in the arms of a woman to rise up, love, nurture, and treasure as a friend.
21
Mother to daughter sayings
This is a beautiful quote for a younger child from his mother. How life will treat us and what we should do for living a happy life and how miserable conditions when you born.
22
Mother never feel alone
A mother is never with negative thoughts; she thinks about her children every time and prays for them. Even when they are at home or not, a mother's heartbeats always beat for them, and her children are in her mind.